Tait Yachts
Tait Yachts 1A Bay Street,
Sag Harbor NY, 11963
Tel:631.725.4222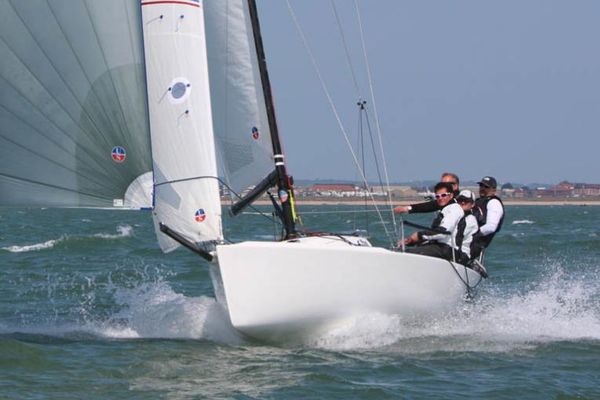 The J/70 Speedster (22.75 feet) is J/Boats' first fully ramp-launchable, keelboat first launched in 2012. She was designed to fulfill a growing need for an easy-to-own, high performance one-design that is exciting to sail, stable enough for the entire family, easy to tow behind the family vehicle, to rig in the parking lot, ramp launch and sail. The 11' long cockpit and moderate height boom in the J/70 allow easy crew movement across the cockpit while tacking and jibing. For sitting and hiking comfort, mid-height padded backrests/lifelines run cockpit length, large cockpit floor mounted toe-rails for secure foot bracing and comfortable seat height and ergonomics makes J/70 one of the most comfortable small keelboats to helm. No need for hiking straps to keep you in the boat. Plus there are strict class limits on how to hike to make the boat less physical to sail.